Book signing with Carol Schwartz at RIS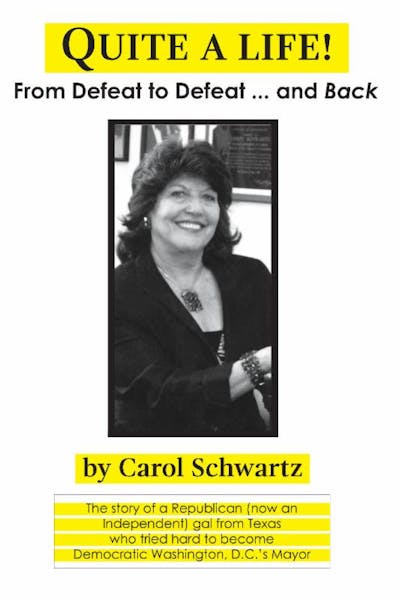 Author Visit
and Book Signing!

RIS
invites you to a book signing
for former council member and mayoral candidate,
Carol Schwartz,
with her autobiography,
"Quite a Life! From Defeat to Defeat ... and Back"

RIS Restaurant
2275 L Street NW
Sunday, December 10th
1:30pm - 3:30pm
Light refreshments will be served.

Carol will make a few remarks at 2:15pm
followed by her book signing.

Please RSVP to Sharifa Daley at sharifa@risdc.com
with your guest count and the number of books you plan
to purchase ($30/each inc.tax).

All proceeds go to the author.