Female Founders and Friends Happy Hour with Danielle Tate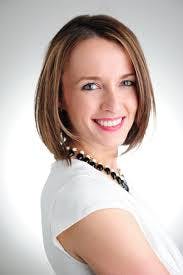 Female Founders Friday (on a Wednesday!) with #WomenUpWednesdays @RIS
Join us for a chance to network with some of the coolest and most creative women in DC and celebrate our friend Danielle Tate, Creator of #FemaleFounderFriday and MissNowMrs.com, and author of "The Elegant Entrepreneur."

For 3 years, Danielle has shone the light on others by featuring countless women in Female Founder Fridays, but never before have we had a chance to come together! Let's mingle over bubbly and bites at RIS by female Executive Chef and owner Ris Lacoste. We will also toast Danielle before her (temporary) International Exit to Greece with her family for a year-long adventure!

Ladies, let's see what we can do and create when we come together in one room!
Click Here for tickets

Note: Your $10 RSVP not only helps US plan better, it also helps immigrant, refugee, and at-risk WOMEN entrepreneurs through Empowered Women International AND provides YOU with a glass of wine or bubbly!