Rum tasting and Cocktail Class at RIS to Celebrate Women's History Month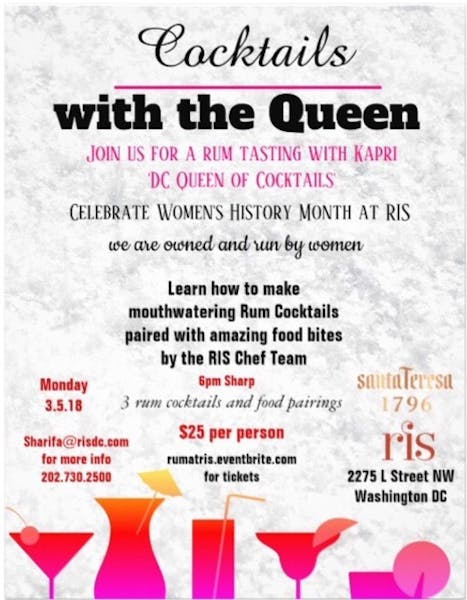 Join us at RIS to celebrate Women for the Month of March!! We are run and owed by Women!
Kapri Robinson is currently Santa Teresa 1796 Washington DC ambassador and Bartender at Reliable Tavern. She have been in the industry for over 6 years and currently the Cocktail Queen of DC. The food and beverage world is her passion and love.
$25 for 3 Rum cocktails matched with amazing food by RIS Chef Team with a cocktail class Hosted By Kapri Robinson!
Limited Seats available!
Buy your tickets now! Click Here For Tickets