Wine Tasting with Kenesha Hughes to Celebrate Women's History Month!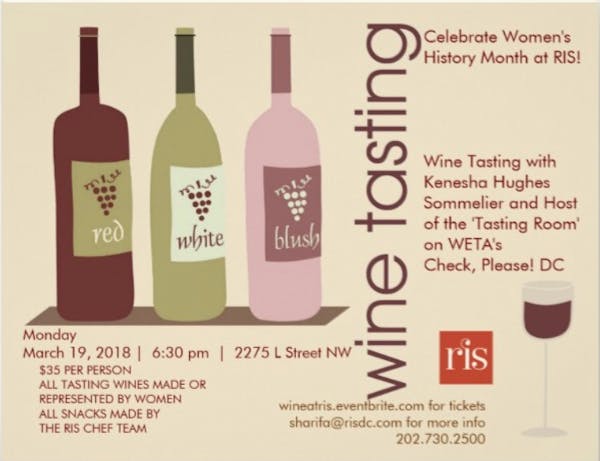 WOMEN ARE AWESOME!!!
Celebrate Women's History Month with A Wine Tasting at RIS Resturant! We are owned and run by women!
Join us and Special Guest Host and Sommalier: Kenesha Hughes (Check, Please!)
Kenesha is a DC Sommelier and Mixolgist whose studies of wine and craft cocktails lead her to become a well versed female player on the DC restaurant and bar scene. Her bright personality and passion pours out with every wine she serves!
$35 per person
Tickets Includes 5 wines from Women winemakers and/or owners and delicious small bites made by Chef Ris LaCoste!
Monday, March 19th at 6:30pm Click Here For Tickets