Main content starts here, tab to start navigating
Slide 1 of 6
Slide 2 of 6
Slide 3 of 6
Slide 4 of 6
Slide 5 of 6
Slide 6 of 6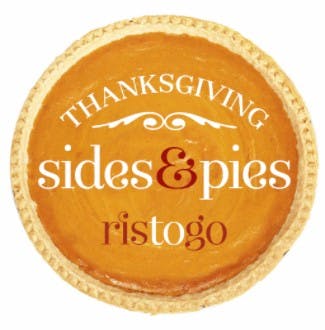 Turkey Day is drawing near
Your friends and family will be here.
To feed a group of any size .
Choose "Ris to Go" for "Sides and Pies!"
We have a wonderful selection of house made side items and pies
to complete your Thanksgiving dinner.
They will be available for pickup on
Tuesday 11/24 & Wednesday 11/25
between 1pm and 5pm.
Please place your order by:
Monday 11/23 before 2:00pm.
And this year we will also be offering free delivery!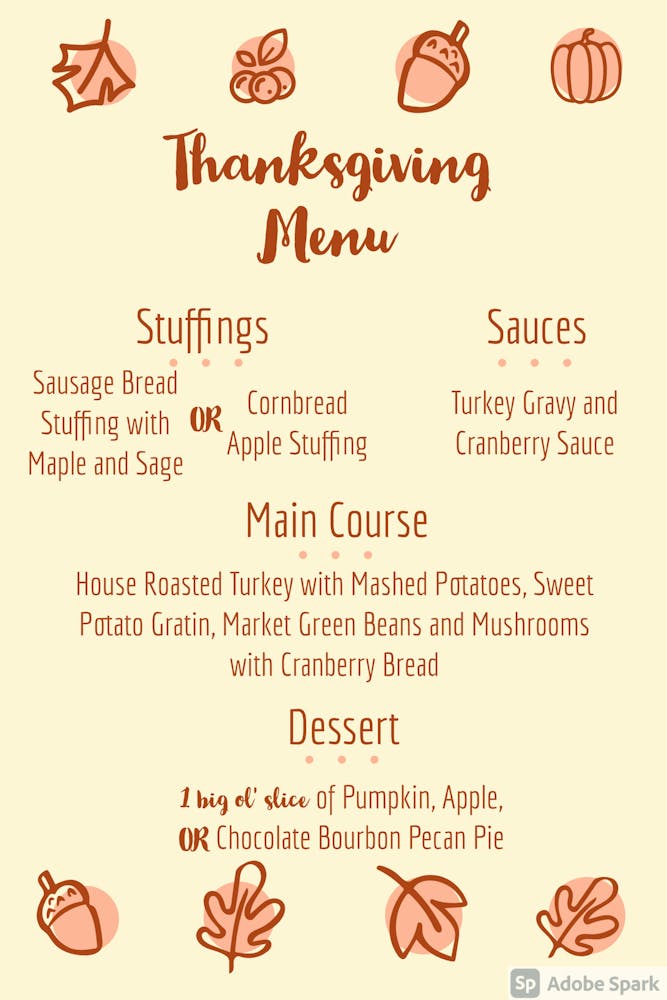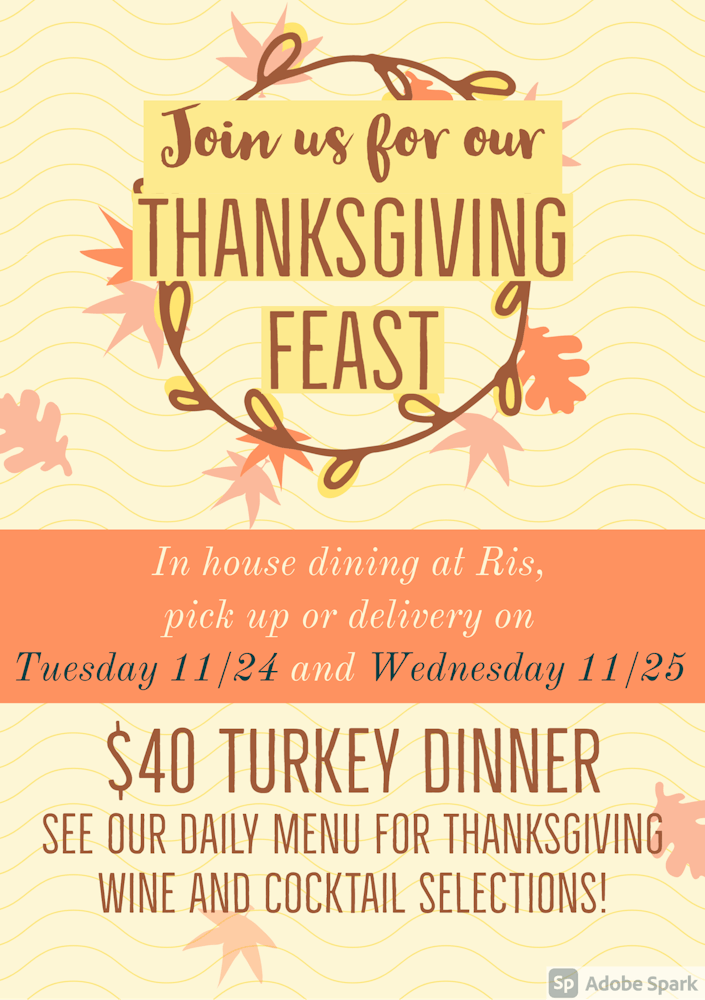 Give Ris this holiday season!
For each $250 in gift card purchases,
receive an additional $25 gift card as a "thank you" from all of us at RIS!
There are three ways to GiveRis this holiday season.
Click the "GiveRIS" picture below
Call us at 202-730-2500
Send an email to Sami@RISDC.com